Country's first phase of the revision and development of the curriculum of the Faculty of Journalism of the educational foundations has started.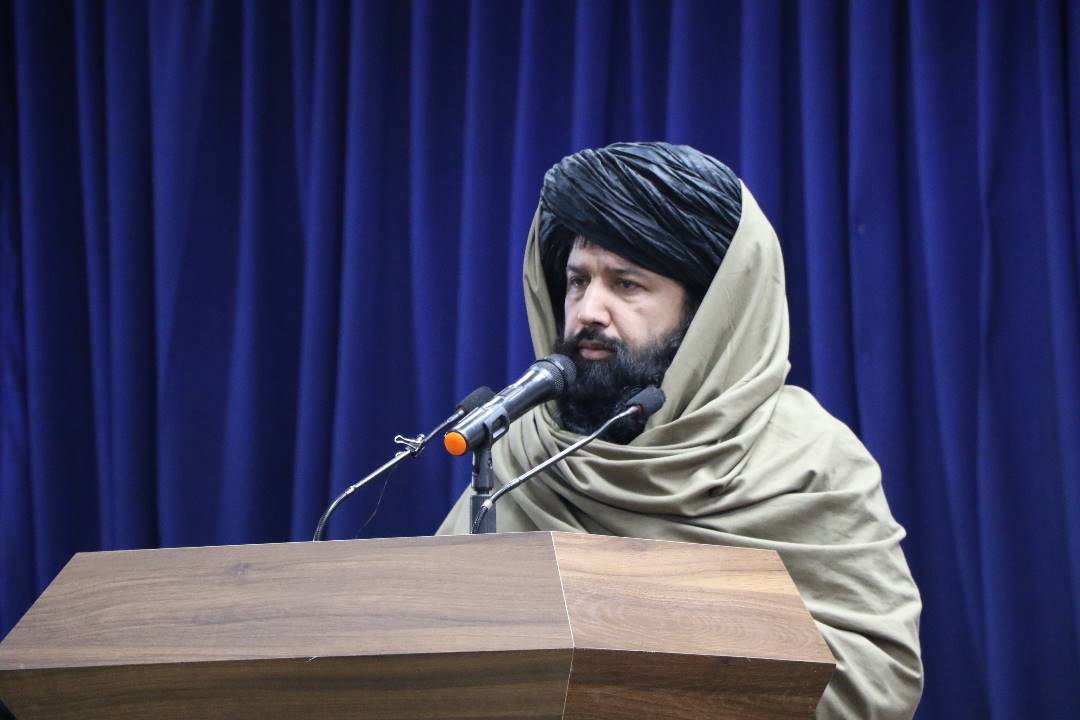 In the opening ceremony of the cluster, Acting Minister of Higher Education Sheikh Al Hadith Mawlavi Neda Mohammad Nadeem Sahib said that the media is the power, along with other forces, which is used by the Non-Muslims against Muslims for their own benefits. Furthermore, through media they bring out intellectual and propaganda war. 
As well, the acting minister added that lying is strictly prohibited in all religions, but currently lots of media have made this as a profession and corrupting people's mind through propaganda.
Acting Minister of Higher Education asked the participants of the cluster for paying attention to the intellectual training of the students in addition to professional training. He emphasized on honesty, integrity and honoring of national and Islamic values in journalism.
Additionally, Deputy Minister for Academic Affairs, Dr. Lutfullah Khairkhah, described journalism as a significant profession in today's era, and added that the media can move the mental state of people in a positive or negative direction.
Dr. Lutfullah Khairkhah refered to the role of the media in the past seizure, the deputy minister said that in the past 20 years, the media was under the domination of the occupiers, which affected our society intellectually. He added that Allah has obliged all Muslims to be honest, fair and tell the truth.
finally, Mufti Abdul Rauf Farahi, the direcor of educational curriculum, gave information about the cluster, and the member of the curriculum commission, Prof. Abdul Hamid Layan, explained the work of the cluster during the presentation.