Acting Minister of Higher Education, Sheikh Al Hadith Mawlawi Nida Mohammad Nadeem Met Special Representative, Nagaoka Kanuske and Ambassador, Takashi Okada of Japan for Afghanistan.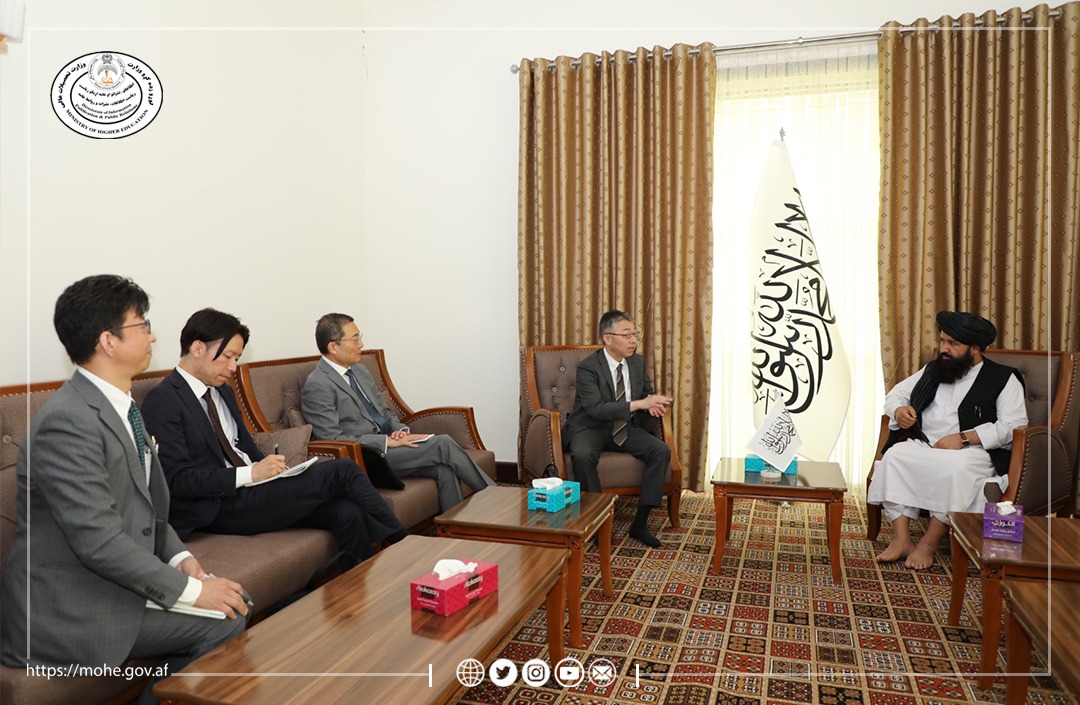 Besides, he asked the special representative of Japan for Afghanistan to cooperate with Afghanistan's universities' building construction, equipping laboratories and training teachers.
Later, the ambassador and special representative of Japan praised the current security situation and said this is a good opportunity for the development of education and some other areas to be developed.
Japanese representative promised helping Afghanistan in educational sector and asked details about women's education, and then the acting minister of higher education gave the desired information.